Debbie's* story
Posted by Kelly Higgins on 7 June 2021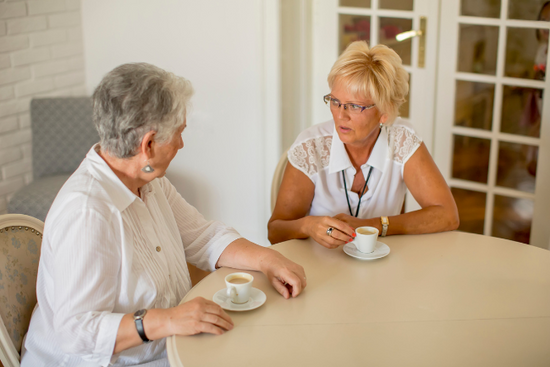 As a successful travel agent who took tours of people to Paris, Debbie* never thought she'd find herself out of work and having to sell her house in order to get out of debt.
With a well-paying job, Debbie had enough money to pay her mortgage and bills while still having enough left over to occasionally travel and go out for nice dinners. However, serious mental health issues, which had seen her hospitalised several times, caused her to step away from a career she loved and on a reduced income. This saw her financial situation change dramatically for the worse.
Initially she was able to make do with the payments her income protection insurance provided her while she sought help for her mental health. However, after two years, this ran out and she was forced onto JobSeeker, which wasn't anywhere near enough to cover her living expenses.
Debbie got behind in her utility bills and mortgage and car repayments and she was being chased by creditors. She kept pushing her mounting bills aside hoping they would go away. Instead, they only increased and added to the significant stress she was under in a situation she described as "dire".

"I knew I needed help", Debbie said.

Through her work as a volunteer at a community service, Debbie was referred to financial counsellor, Juliet. Although she was initially embarrassed to meet with her, Debbie said that right from the start she made her feel relaxed and comfortable and was non-judgmental and easy to talk to.

"Juliet found a way to deal with me through my tears and anxiety', Debbie said.

The first thing Juliet and Debbie did was work through what needed the most urgent attention. With her years of experience helping others, Juliet was then able to liaise with creditors and ensure Debbie could enter a financial hardship arrangement for her car loan and repayment agreements with her utility providers.

But while Juliet may have presented her with options, Debbie is the one who made the decisions. "Debbie always had the casting vote", said Juliet.

Debbie becomes emotional when she speaks about the support she's been provided.

"There is no way I'd have been able to do this myself. I wouldn't have had the confidence or the authority to negotiate with creditors and the institutions, or to cope with the stress. Juliet's help has been invaluable", Debbie says.

Dealing with Debbie's home loan, for which her mother was the guarantor and had used her own home as security while on a Disability Support Pension, was more complex. While Debbie is keen to return to work and commence repaying her mortgage, her mental illness means she is not likely to. "That's just the reality" she says.

With Jobseeker as her only income, Debbie is faced with selling her home. Juliet is now working with Debbie's bank to make this process as painless as possible and with housing agencies to find her a new place to live. Her situation now looks brighter.

Although she is still anxious about her future, Debbie is grateful for her relationship with Juliet and thankful for the help she's received. "I always get an honest answer from Juliet it may not be what I want to hear but it's always honest", she says.

"I really appreciate that realness", she says.
*not her real name.
Author:Kelly Higgins