Rural Business Support
Written on the 27 August 2020 by SAFCA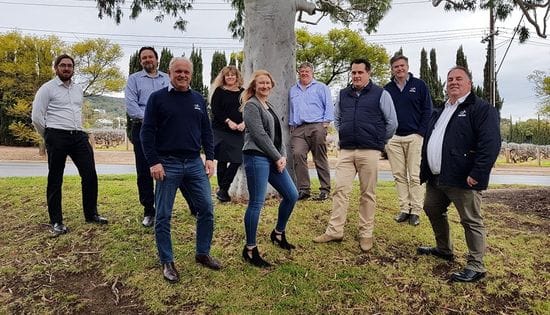 Regional small business owners concerned about impact of pandemic urged to utilise free RBS program
Rural Business Support (RBS) is urging small business owners in regional areas who have been affected by COVID-19 to contact their new Small Business Team for help to find a way forward.
The Small Business Financial Counselling (SBFC) program is modelled on the successful Rural Financial Counselling Service (RFCS), which has been supporting farmers and rural-related businesses for more than 30 years. The service is free, independent and confidential to eligible clients.
The new SBFC program is the result of additional Australian Government funding for RBS through the Regional Recovery Small Business Support Program. A key feature of the program is a Professional Services Fund, which approved clients can use to cover the costs of specialist third-party advice beyond the scope of financial counselling services, such as financial planning, marketing and specialist taxation and accounting advice.
RBS CEO Brett Smith says the not-for-profit organisation welcomes the opportunity to further expand and help more small business owners feeling the impact of drought, or bushfires, and now the COVID-19 downturn.
It's certainly been a year to remember for all the wrong reasons, but RBS wants to reassure regional communities that we're here to help," Mr Smith said. "Our financial counsellors can be another set of eyes to help business owners take a clearer look at their situation and find a way forward.
"It can be challenging to ask for help, but this is where our experienced team can throw around some suggestions and perhaps provide a bit of clarity during what may otherwise seem a pretty overwhelming time."
The RBS Small Business team can help eligible small business owners (with 19 or fewer employees) to:
Consider different options to manage financial issues
Develop budgets and cash flows
Negotiate with creditors
Access dispute resolution services
Connect with broader professional advice and support
Apply for government and community grants, programs or schemes

Supported by the Australian Government and Governments of South Australia and the Northern Territory, Rural Business Support is currently supporting more than 600 rural business owners across SA and NT. To be connected with one of the RBS team call 1800 836 211 or go to www.ruralbusinesssupport.org.au.
For more information on our Small Business Financial Counselling program
Author:SAFCA