Issac's* Story
Posted by Alex Fry on 9 August 2023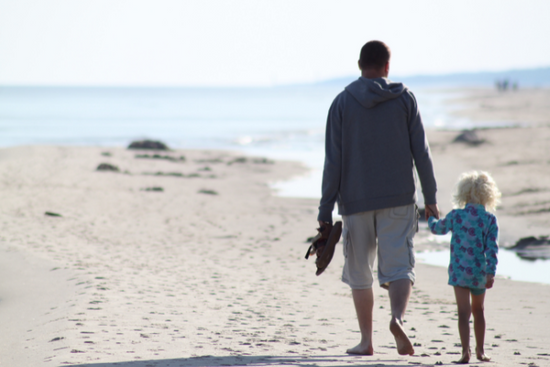 Issac* sends an email to his financial counsellor Vanessa reflecting on his journey from being a single, separated parent on casual wages to a thriving father of a little girl, with a career, free of debt and a home owner; and thanks her for the part she had to play.
Hello Vanessa (from Anglicare Australia),
" I'm not sure if you'll remember me, but my name is Issac*, I came in for some financial help a few years ago, once before I separated from my fiancé, then for a few sessions after I separated and then had full custody of my young daughter Helena*.
You helped me get some debtors off my back, get a budget together and apply for hardship super withdrawal, and also recommended I give some parenting classes a go.
I have completed Circle of Security, and Bringing up Great Children, they have both improved my abilities as a dad.
I still have my daughter full time and we have a great little life together.
I am still drug and alcohol free, thanks to the Narcotics Anonymous (NA) program.
Most importantly, thanks to your assistance, I never lost my home, in fact, I have been able to pay out my ex and am now a single parent homeowner.
I am working full time in management in the same place I was only a casual at while I was seeing you.
I am debt free besides my mortgage! My bills are paid ahead of time, my fridge is full of food, my daughter's needs at school are met, and she has after school activities that I am able to provide her time and money to do.
I have a lot of people in my life, and on the journey I have been on over the last few years I need to thank, and you are most definitely one of them.
Thankyou for the help you gave me, you may not remember me but I will remember you, the advice and patience you shown me when I was at my most desperate will not be forgotten.
I have made a complete turn around in my life. Your efforts have improved my life, but more importantly, my daughters.
Thankyou. I will not forget. "
Kind regards,
Issac*
Author:Alex Fry